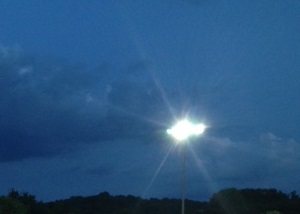 I don't know how this happened but during the holiday season I went back into a file on my laptop used to save articles for my forthcoming book, The
Prophetic Backbone
, a non-fiction about technologists who are proclaiming the future of mankind. From blogs to big online media sources - I suddenly noticed that, on the subject of
disruption
, these were mostly male-written articles. I also reviewed many Fortune500 marketers and again, disruption, a tech buzzword, is proportionately greater as a male topic. Does this mean men disrupt business processes, projects,
IoT
advancements, artificial intelligence and robotics more than women? Not with the likes of Ginni Rometty, Sheryl Sandberg and Anne Wojcicki or
Carla Hayden
, the new librarian for the Library of Congress. Technology is their business, all kinds of it.
Many in the Fortune500 just can't stop marketing disruption – even though 2016 is being compared socially and politically to the 1960's disruptive revolutions and movements that re-wrote American culture. My thought, here at the start of 2017 is about the disruption that so many technology firms wish to advance and more critically; claim: our
future
. In a marketing context these big tech firms are claiming a stake on the
future
by upending our understanding of present day technologies. I'm wondering if there is a sublime strategy for male dominance, of a presumed male ingenuity, of sports-like competitive gamesmanship to psych-out their competition. After all, if men don't win, they lose.
Who is going to really make that
autonomous
car tick up the company stock? Google's Mr. Page and Mr. Brin or Ford's Mr. Fields? Will the National Institutes of Health nail down cancer through genomics-based medicine or will it be
Stanford's School of Medicine
, both led by men? When can Mr. Musk get us to
Mars
? But more than within
academia
and public entities, the whole "disruption" manifestation seems to me, a very corporate culture invention with the implicit goal to re-engineer human
behaviors
and human biology using personal data. And, as all prophets surely proclaim; "The world as we know it is about to change".
RPW@2016